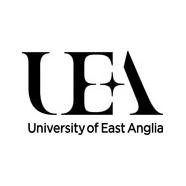 The School of Development Studies and Tyndall Centre for Climate Change Research, University of East Anglia (UEA)
About UEA
UEA is internationally renowned and respected for its work on climate change, containing probably the largest concentration of researchers in the UK working on climate change and development. The School of Development Studies at UEA employs 32 faculty working at the interfaces between the environment, development and society. The School awards an average of 10 doctorates per year and currently hosts 99 PhD students from 35 countries. The School leads the International Development programme of the Tyndall Centre for Climate Change Research. Tyndall is a partnership between researchers from six UK research institutions, of which UEA is the coordinating centre. The Centre is an internationally recognised source of climate-change research, with researchers leading global and national, policy on climate change, and playing key roles in international climate change debates. The researchers involved in this project have published over 80 peer-reviewed articles and three edited volumes.
UEA´s role in the Clico project
In CLICO, UEA coordinates the elaboration of the theoretical framework, conducts case-study research on the Eastern Nile Basin, and develops a framework for evaluating the institutional adaptive capacity of transboundary.
Researchers